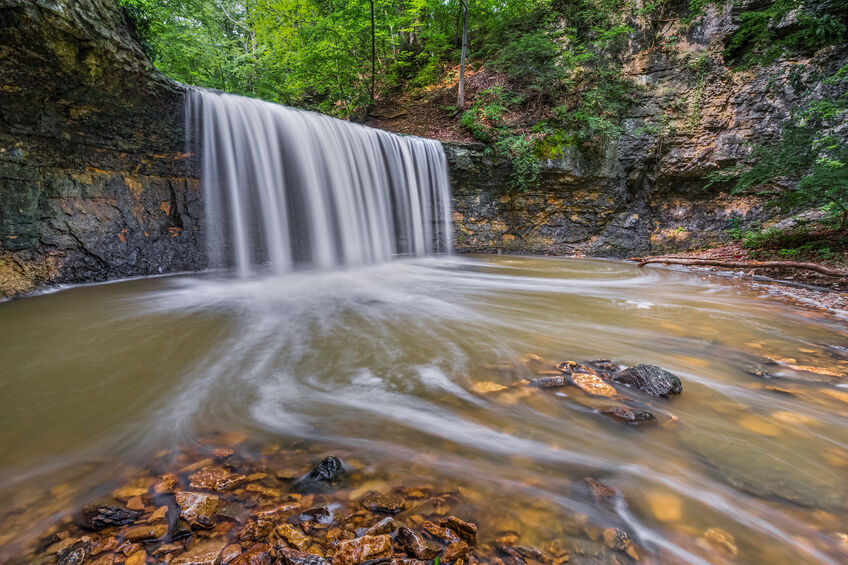 It seems spring is finally here in the Midwest! And with its arrival comes warmer temperatures and more people trading the comfort of the indoors for outdoor recreation.
Are you an avid nature enthusiast? If you live in the beautiful and verdant Columbus area, it's very likely you enjoy the Great Outdoors. The best part about this area is there are a plethora of hikes to choose from among our grassy hills and in our thick woods. The Scioto River provides a winding riverbank studded with trails that lead off yonder. So, why not take a moment to share with our readership the best hikes in the Columbus area?
That's right, we've taken some time to compile what we feel are some of the best hikes around. Take a moment to lose yourself in these descriptions of the beautiful spaces around our home. Don't you love a good break from the city? Enjoy it!
We just love the easy access Columbus has to nature trails and green spaces to unwind. These trails are even accessible to people who live in other cities but want to hike in the Columbus area. Check out our favorites.
1. Ash Cave – Hocking Hills State Park
Just a short one-hour drive from Columbus Metro is Hocking Hills State Park. This beautiful space is a must-see for anyone who wants to lose themselves in the wilderness and forget about city life for a time. Not only is the park home to 25 miles worth of trails, but there are also quite a few waterfalls and unusual caves hikers can enjoy. This park will set you at ease and whisk you away from the stresses of city life.
One of the best parts about Hocking Hills State Park is Ash Cave, which is one of the most popular attractions in the park. You'll walk through a narrow gorge and reach a large recess cave in the park. The cave is deep, dark, and mysterious. Will you look inside? Ash Cave, along with other great aspects of the park, put this at number one on our list.
2. Blacklick Woods Metro Park
Want to immerse yourself in nature without going too far outside city limits? Located on the outskirts of Columbus proper is Blacklick Woods Metro Park. Covering 650 acres, this park offers short and easy trails and family-friendly picnic space. Our favorite trail in the park is the Beech Woods trail, which winds through the forest. During the spring, beautiful wildflowers dot the edges of the trail. It's a truly beautiful place for yourself or yourself and a loved one.
3. Scioto Trail State Park
We would be remiss if we left out Scioto Trail State Park and the Debroad Vista Trail. This is a remote location close enough to Columbus that you won't feel like you are driving to another state to get there. The Scioto State Forest itself covers 218 acres. It's a hidden oasis from the city with ample spaces for walking, jogging, playing with the family or having a picnic. The area is quite popular with hikers and families. Our favorite trail is the Debroad Vista Trail which covers 2.5 miles of stunning vista following the Scioto River Valley. This is the best trail to take if you want to get a good view of peaceful areas within the park.
Once you are done hiking and back home relaxing, consider how you might use a property management company to make your life managing an HOA that much easier. Spend more time out on the trail and less time worrying about the minutiae of HOA management. PMI Scioto Metro is here to help!