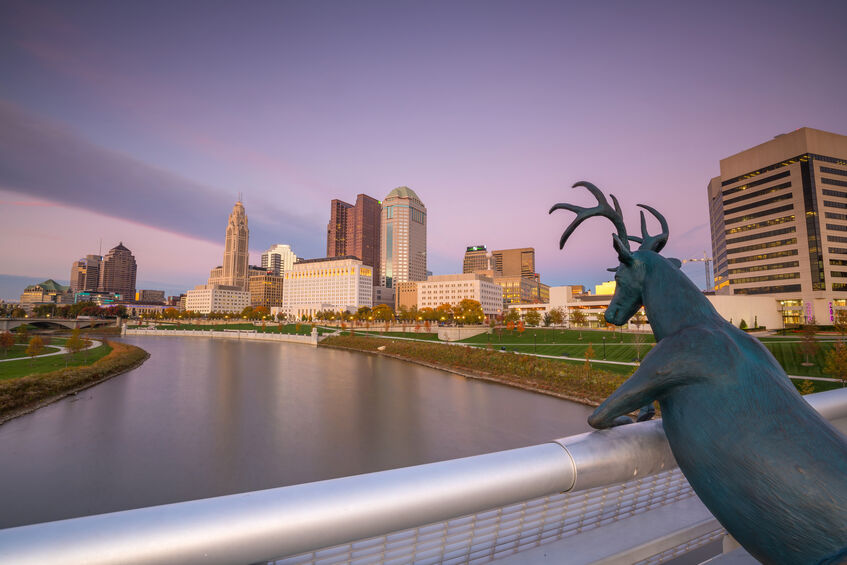 Welcome to beautiful Columbus, Ohio! As the biggest city in the state of Ohio, Columbus has a lot to offer. With a population of nearly a million in the city — and more than 1.6 million in the metro area — Columbus is an economic and cultural powerhouse in the Midwest. And we are proud to occupy this space.
Columbus originated as numerous Native American settlements on the banks of the Scioto River (our namesake). Yet, there is some evidence that even before the Native Americans settled the area, there was a large group of people that lived in the Scioto Valley as far back as 3,000 years ago, during the time of the Ancient Greeks. How do we know? Like many other ancient cultures, they fashioned large earthen mounds. The first European settlement arrived in the area in 1797, with Columbus proper founded in 1812.
So, now that you've learned more about some of the rich history of Columbus and the metro area, let's learn more about all the great things to do in our fair city. Whether you are planning a weekend getaway, or looking for ways to entertain friends and family, we've got you covered. We have put together a list of the top three things you must see or do. Get ready to take a trip through our list of the top three attractions in Columbus, Ohio.
German Village
Take a moment to say "Herzlich Willkommen," or "Welcome" in German as you take a step into one of downtown Columbus' premier neighborhoods. The 233-acre German Village is widely considered one of the preeminent historic districts in the United States. But how did this quaint neighborhood come about? Well, on January 10, 1960, a small group of dedicated, like-minded individuals came together to explore the possibility of forming an association to keep their neighborhood from experiencing decline.
Now, 60 years later, German Village is a vibrant community of brick streets and sidewalks, stunning gardens, busy shops and delicious restaurants. And with a year-round volunteer and social event calendar, something is always going down in German Village.
Franklin Park Conservatory and Botanical Gardens
How would you like to gaze upon the world's largest collection of Dale Chihuly's glass artwork in a botanical garden? This is some beautiful stuff! The Franklin Park Conservatory and Botanical Gardens has offered numerous natural experiences for Ohio residents and visitors since 1993. Inspired by horticulture, the conservatory and botanical gardens are meant to elevate the quality of life of those who visit them.
Spanning approximately 13-acres, fun for the whole family can be found spread across the grounds. The visitor experience comprises the main Conservatory building, the Scotts Miracle-Gro Foundation Children's Garden and the Grand Mallway. Visitors can expect to enjoy lush gardens, exhibitions, and other seasonal offerings. Plus, you can't go wrong with stunning Dale Chihuly glass. Click on this link to learn more about volunteering at the conservatory.
LEGOLAND Discovery Center
This one is for the kids! How could we leave out LEGOLAND Discovery Center? It's a 36,000-square-foot LEGO playground that even adults will love. Come on, who didn't play with LEGOS at some point during childhood? The entire complex consists of two rides, 10 LEGO build and play zones, and a 4D cinema for the entire family. If you want to take your kids to somewhere awesome while enjoying some nostalgia, you've got to check out the LEGOLAND Discovery Center.
In the meantime, if you are an association or other type of HOA looking to stabilize or expand your operations with the help of an experienced property management company, simply visit our website today!