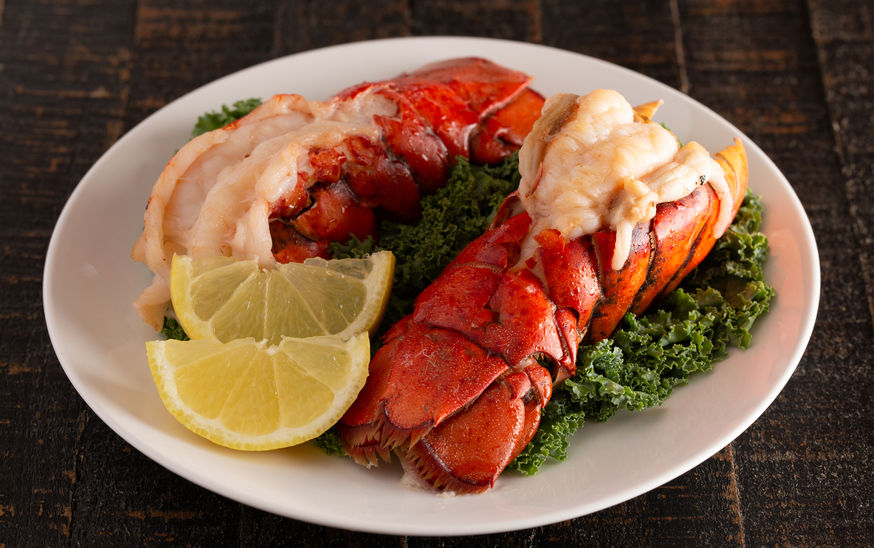 Sure, we are a landlocked city, but we've got a river that runs through it. So, why shouldn't we have some darn-good seafood restaurants to choose from? We are, after all, a large metropolitan area. Well, we're here to tell you our top-5 favorite seafood joints in Columbus Metro. So, without further delay, let's dig into the delicious oceanic culinary delights that Columbus has to offer.
1. Hyde Park Prime Steakhouse
We would be remiss if we left one of Columbus' swankiest eateries off this list. And although steakhouse is in the name, seafood also is their game. Surf and turf, anyone? You must try their chilled shellfish platter when you visit. Inland seafood simply does not get any better than this. They've also got an excellent lobster mac and cheese and 100% Japanese Waygu steak. The key to eating at Hyde Park is to ensure you come with a hearty appetite. You don't want to miss this excellent Columbus-area eatery.
2. Pier 11 Boiling Seafood Bar
Here's another awesome Columbus-area seafood eatery that brings the taste of Southern Louisiana cooking to the Midwest. This casual, family-friendly restaurant specializes in Louisiana-style Cajun seafood, specialty cocktails and an excellent happy hour. They focus on using freshly-caught seafood with homemade Louisiana-style seasoning. You can expect southern flavor profiles like lemon pepper and garlic butter. Expect your seafood to be big on taste.
With food prepared from scratch every day, you won't find old, rubbery, recycled seafood here. Pier 11 also has a hoppin' bar area where patrons can watch games on several large-screen televisions or simply chat it up with their neighbors at the bar. It's a great place to meet fellow Columbus-area residents or visitors.
3. The Pearl
This is another must-have on the list. The Pearl tavern and oyster room has just the kind of atmosphere you're looking for after a hard day's work. It's casual enough to make you feel comfortable while retaining an upscale vibe. The Pearl prides itself on made-from-scratch food, classically inspired cocktails and a broad selection of beers and ciders. With two locations in the Columbus area, there's plenty of opportunity for you to enjoy the culinary treasures at the Pearl. The oysters alone will keep you coming back for more.
4. Mitchell's Ocean Club
Are you looking for a modern American experience in a lovely atmosphere? Then look no further than Mitchell's Ocean Club. This award-winning restaurant delivers an experience you will remember, with an impressive menu, nice staff, and upscale ambiance. Diners can expect only the most exquisite cuts of meat and freshest fish and seafood. And their Wine Spectator-honored wine list has a wine for just about every taste and desire. The chef and owner at Mitchell's Ocean Club show an appreciation for ingredients and presentation. Every dish is meticulously prepared. Reserve this Columbus-area restaurant for a romantic night with your other half!
5. Lee's Seafood Boil
Boasting six locations around the Midwest, Lee's Seafood Boil brings the delicious flavors of southern cooking to Columbus. As they say at Lee's, "It's all in good taste." And with everything from head-on shrimp to snow crab, mussels, Dungeness legs and so much more, just about any seafood lover will find something to salivate over at Lee's Seafood Boil. We recommend the sweet potato fries as a side.
Once you've finished a delectable meal, take a moment to ponder whether your HOA needs assistance from a professional property management company. Let us relieve you of the headaches associated with managing your HOA so you can go have a wonderful dinner with loved ones! Peruse our website to learn more and give us a call at (614) 285- 5629.