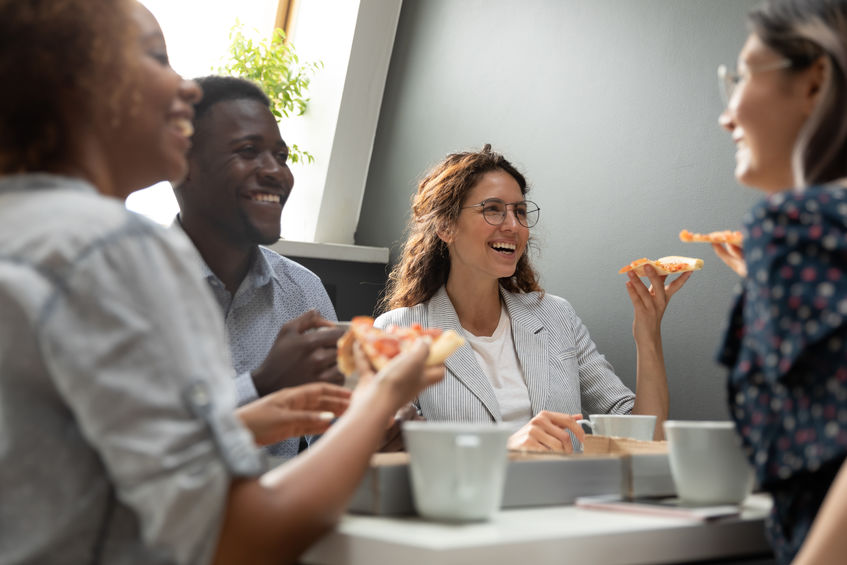 Now, here is a trail run that a lot of people would be excited to partake in: the pizza trail!
It's true — Columbus is known for its own brand of pizza, a mix of traditional and Midwest touches that give it a flavor and style all of its own. There is now a special offer where you can hit specific pizza restaurants along the city's Pizza Trail for specials and other goodies. Here are all the details you need to know.
What makes Columbus pizza great
Let's first discuss the pies themselves. There are very specific attributes to a pizza in Columbus. First of all, it's square-cut instead of the traditional triangular method. It also features a thinner crust than some and always features toppings that go right to the very edge.
Many of the recipes that you will find at Columbus pizza joints feature recipes that have been in the family for generations. Among the ones that have been around the longest are these, a selected few of the many that are featured on the Pizza Trail website.
Antolino's Pizza: This one is located in nearby Gahanna. It's a family-owned business that has been around for more than 40 years. The dough and pizza sauce are made fresh daily, a feature of many of Columbus' restaurants.
Donatos Pizza: Donatos has multiplied over the years, starting from one location in 1963 and now stretching out to three more, including one on the OSU campus. It's well known for its pepperoni pizza, a spicy treat that includes at least 100 pieces.
Josie's Pizza Hilltop: Longtime locals sing the praises of this place, which has been open since 1959. Their recipe has been passed down through three generations now, pleasing veteran customers and newbies alike.
TAT Ristorante Di Famiglia: The long-form Italian name should clue your name to the history of this institution in Columbus. It has been family-owned since 1929, making it the oldest Italian restaurant in the city.
Vick's: This gourmet pizzeria has been around since 1961, taking a slight spin on the regular pizza formula in the area. They have been located in nearby Reynoldsburg for all of those years.
How to travel on the Pizza Trail
These are just a few of the stops on the Pizza Trail, which is pretty easy to access. Here's how to do just that.
1. Get a Pizza Trail pass online at its site. It's an exclusive mobile phone passport to all of the restaurants that are a part of the trail.
2. You'll receive the passport as a text that you can access from your phone.
3. When you go to one of the pizzerias on the trail, show your passport to the staff member that is serving you. You'll get a four-digit PIN to check in and then you will earn points for some prizes.
4. Enjoy your pizza either by dining in or by ordering carry-out.
Once you visit four of the restaurants on the Pizza Trail, you will get a special Pizza Trail T-shirt. Visit all of them within a year and you'll get a steel pizza cutter and a hot pad for your own kitchen.
Offering association management to Columbus
One of the specialties that PMI Scioto Metro takes care of for the city's residents is the business of a homeowner's association. We specialize in all of the details that you need to handle to make sure it is running smoothly and efficiently.
Among the tasks we can do to keep things flowing are managing communications, overseeing subcontractors and obtaining bids for service. Assessment billing and collection can also take place. We're also well-versed in providing payment centers, enforcing covenants, providing statements and reports, and being an advisor to your board of directors.
Our website has more details on what we can do for your association or board.