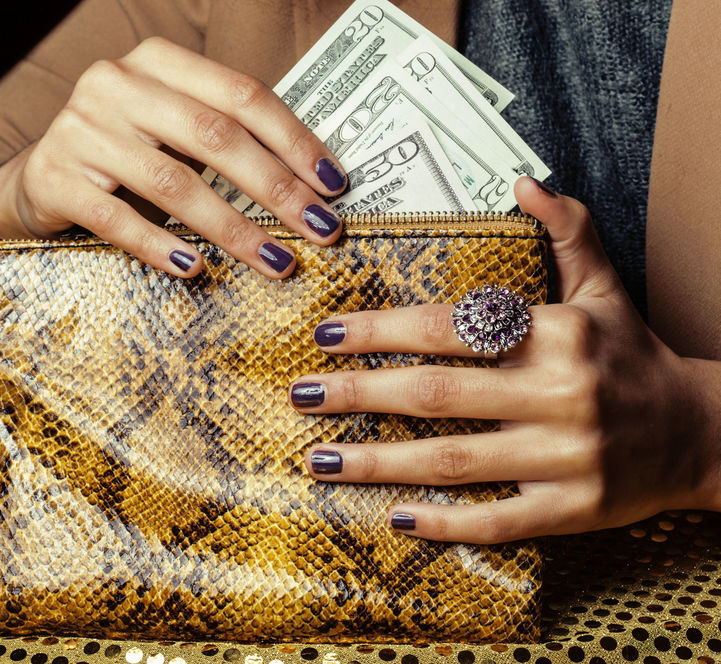 It's almost the Most Wonderful Time of Year and that means spending time with loved ones and often exchanging gifts. Searching for that perfect holiday gift can take a lot of time and even looking online may prove to be a hassle.
In Columbus, there are plenty of places that you can go to find a special holiday present that will be meaningful and unique. Shopping areas don't have to feel like drudgery, either — you can find some one-of-a-kind items at places that are charming and make for a pleasant shopping experience.
Here are some suggestions for some distinctively Columbus places to shop as you check off the people on your list. If it's atmosphere you're seeking, each of these options has plenty to offer.
Grandview Heights
Grandview Heights, located close to downtown at 820 Goodale Blvd. exudes local charm. Independently-owned businesses are the bedrock of this shopping area, from clay artisans and soap makers to chocolatiers and clothing stores.
Grandview goes beyond as far as a shopping experience is concerned, too. Great restaurants and breweries are all over the place, turning a daily outing into something special for everyone. The Destination Grandview website is the place to find details.
German Village Business Community
If what you are seeking is something different for a shopping excursion, German Village has it. The setting is a neighborhood that is dotted with gardens and parks that bring historic Columbus to modern life. Going beyond the shopping center feel, it has a vibe that transports you to a different time and place.
As far as the shopping goes, German Village includes art galleries, glass makers, a book store, handmade botanicals and artisan candies. Add on a ton of interesting local dining options and you have something beyond the usual mall experience. Get all the details you need to visit by heading toward German Village's website.
Polaris Fashion Place
A shopping experience that's built for the colder weather, Polaris is an indoor mall that does specialize in clothing retailers, although there's plenty more to experience. Local businesses are there as well as the big names to which you are accustomed.
Some events take place at Polaris, including holiday-themed vendor markets and Santa's Village. It's in the north part of Columbus at 1500 Polaris Parkway. You can read about happenings at Polaris on its website.
Short North Arts District
Advertising itself as "the art and soul of Columbus," Short North is a mix of vintage gift ideas and local artists and retailers. With murals and other public art giving it its own atmosphere, it's a great place to find something truly unique for your loved ones.
Among the retailers are home and garden stores, jewelry makers, toy and game stores, art galleries, distinctive fashion, and antique and vintage stores. Short North's extensive website touches on the neighborhood's history itself, as well as all of the attractions that make it a Columbus landmark.
Management services in Columbus that you can trust
Columbus isn't just a great place for shopping — it's also a multi-faceted and interesting place to live with neighborhoods that combine comfort and charm. For any needs you may have with a self-managed association, PMI Scioto Metro can be supportive and offer solutions.
We customize our services to fit the needs of your community, as we help reduce the workload of board members, improve communication for all stakeholders and bring efficiency and savings to your organization. Among the areas where we can help include accounting and financial reporting, maintenance, violations enforcement, governance, insurance and project management.
Call us today at 614-285-5629 to learn about our customizable programs, or visit our website for further details.