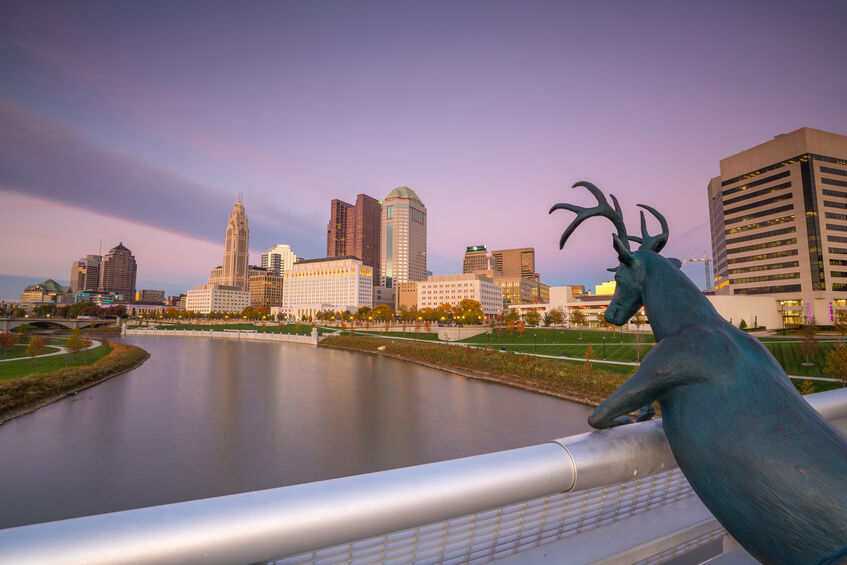 People usually associated festivals and great live events with the summer months, and with good reason. Columbus is just one of the cities that does keep May through August action-packed.
But, don't fret if you want to attend a great family event in the fall — there are plenty! Late October is full of some great events that speak to why Columbus is such a great place to live.
Here's a look at what you can attend from the middle of October through Halloween day or night.
Fashion Week Columbus

If you have young adults with an interest in trends, or if you just like to see the latest and greatest in fashion, this event is for you. Every year, the Columbus Fashion Council hosts this event that brings the couture to Central Ohio.
There are dozens of fashion shows taking place throughout the city during this week – Oct. 9-15. The best Ohio designers will get together to showcase their stuff, as well as other designers from around the Midwest. There are also programs and events to get young people more interested in fashion and design as part of the week's festivities.
To get all the latest details, go to the Fashion Week Columbus website.
Scrawl in Franklinton
Arts the name of the game for this annual event, celebrating its 16th birthday in this vibrant part of Columbus. Scrawl 16 takes place on Oct. 15 and 16.
Taking place in and around 400 Square, and moving from its usual late-summer time frame, Scrawl features talented local artists creating mobile murals that spectators can see come to life before their eyes. In addition, the event includes food and drink trucks, DJ sets, local business booths. art vendors, and tons more.
For more details, head over to the Franklinton Arts District's website for 2022 events.
The Circleville Pumpkin Show
It's Gourd City at this popular annual event, taking place Oct. 19-22 in this great small town that's about 25 miles south of Columbus.
Needless to say, it's the pumpkins that reign at this event, and there's a contest for the largest one. There are also talent pageants for Miss Pumpkin and Little Miss Pumpkin. Add on live bands – including a huge marching band parade – and there will be plenty to entertain you. Also featured are an art show, midway rides, and many other competitions centered around the orange fruit of choice for this city.
All the details on the pumpkin show can be found on its website.
Take a haunted tour of Columbus
It's a spooky good time – and you'll learn about the history of one of Central Ohio's true treasures – when you take a Columbus City Adventure tour in mid-to-late October.
Every year, this group leads Ghost Tours that take in the sights with a haunted feel. It includes the ornate Greenlawn Cemetery among its attractions. Tours can also happen in daylight or at night.
To book one of the Ghost Tours, or any other of the Columbus City Adventures, go to their website.
HighBall Halloween 2022
Close to the magic day on Oct. 22, this annual event goes all-in with the costuming. Its organizers call it the "nation's most elaborate costume party," and that's not really hyperbole. The city's designers fully use their imaginations on their elaborate creations, on full display during this event.
There are also audience costume contests, along with libations, food and other displays. Get all of the details at the event website.
We communicate well with our clients
Once you've attended these great attractions in Columbus, please consider us for your property management needs. We provide effective communication, honesty & integrity, and accurate accounting and availability for all of our clients. Find out more at our website.